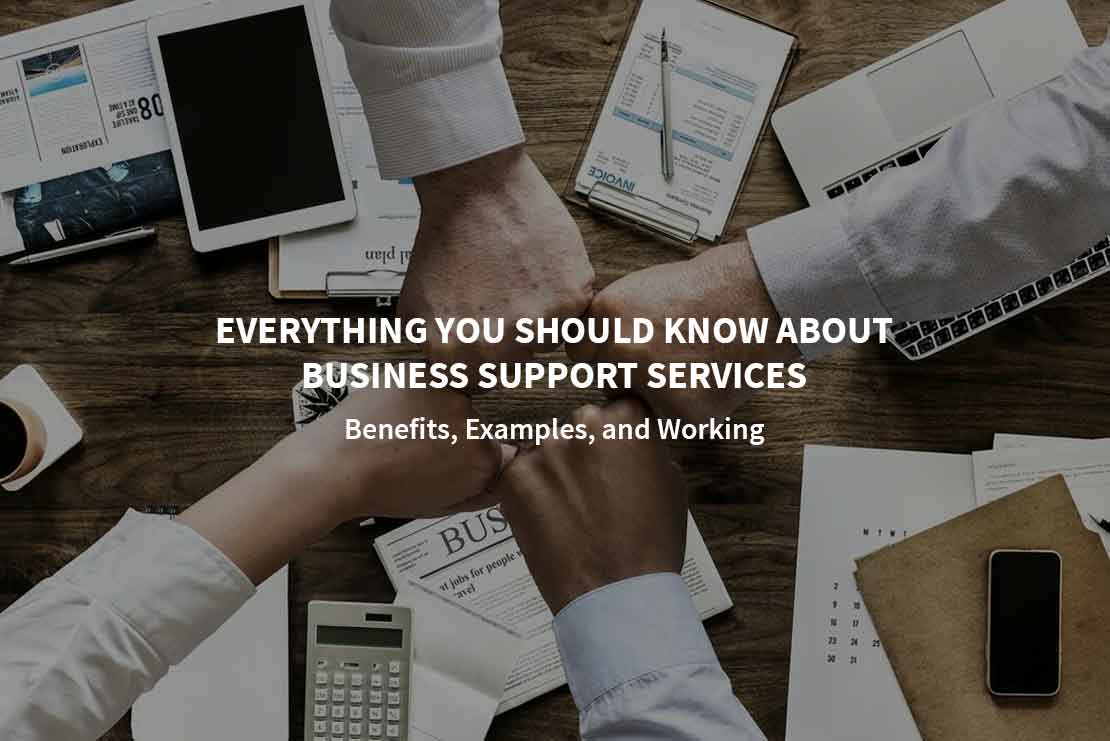 Business support services (BSS) are services provided by an outsider business which your business to grow without you worrying about employing additional staff. These types of services are there to target the pain points of your business. Many departments use these services like human resources, commerce, information technology and customer service.
Typically these business systems are considered services related to Information technology. Businesses consider hiring third-party support systems to learn and get trained with the latest technologies in IT which help in nurturing their business. These services make sure the business efficiently operates technology by providing the necessary support.
How do business support systems help you?
You can make money by saving time for your business using support services. Getting someone to do some tedious tasks enables you to concentrate on important tasks that generate revenue. The support service adds value to your business by sparing you from spending your resources and time on pain points.
Large companies are always hunting for ways to smooth their operations, and outsourcing is a popular option. Outsourcing involves having another company provide services that were traditionally provided by employees. Small businesses want to stay lean and profitable, so they switch to outsourcing rather than increasing salaries. These services involve outsourcing different supporting services by companies.
According to an estimate the global business support services market developed from $561.32 billion in 2021 to $621.03 billion in 2022 at a compound annual growth rate (CAGR) of 10.6%. This depicts the popularity and wide scope of support services for a business.
Advantages of Business Support
Hiring support services for your business can offer the following benefits:
Reduced expenses
Many support service providers charge business organizations only those services that help the business succeed. Seeking support services allows a business to reduce the cost of hiring full-time employees for that service. This also helps in cutting maintenance charges.
Optimization
Support services help prevent operational issues,  in integrating strategies, and optimize the use of technology and other processes within your organizations.
Increasing Profitability
When businesses seek support services for various services this will help them in generating revenue by focusing on profitable tasks and building strategic relationships to grow businesses.
Better customer service
Support services also allow companies to better manage customer service by providing multiple support channels that can be used to strengthen relationships with employees and stakeholders. Once customers get the feeling of being heard and cared for they are likely to become loyal to the business. Increased customer satisfaction increases a business's prestige.
Examples of Business Support Services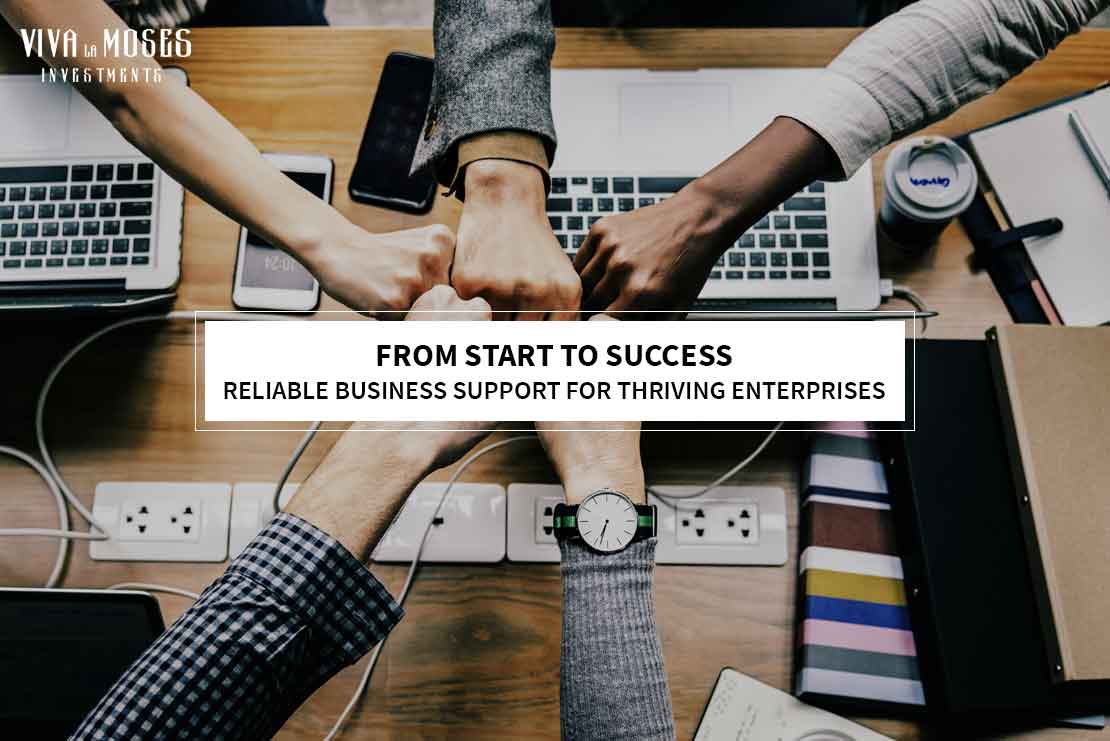 These types of support services usually encompass a wide range of services. Some of the services offered are as followed:
IT Support
Information technology (IT) services may enable businesses to access the technical tools and information they use in their work processes and daily tasks. Furthermore, these services allow employees to interact with technology to help them do their jobs or communicate with each other.  Cloud services, voice-over-internet protocol, technical support, network security, email services, information reporting, remote support and service software are some IT services provided by the professionals.
Human Resource Management
HR and people management perform several functions such as staffing, job evaluation, workforce utilization and staff performance analysis. Support services can improve this process by providing the necessary assistance to complete these tasks. This gives HR professionals more time to direct their attention to the most important tasks.
Sales and profitability
Some support services professionals help in increasing clients by introducing consistent marketing strategies and by assisting customers in finding their desired products and services.
Supporting Administration
Common services used by businesses include services that assist with administrative processes within an organization. Also, these tasks require several small tasks that can take up the administrator's time. Examples of administration supporting services being offered include updating customer databases, entering data, and answering customer and employee correspondence.
Customer Support service
Another support service commonly used by businesses involves customer services that many companies depend on to keep their customers happy. If there is not a proper services department in a company it might face difficulties in meeting the needs of customers. Hence, to solve this issue many businesses might consider third-party customer services which are the cheaper and paradigmatic solution.
Training services
Small businesses and companies often seek training services from these service providers to improve their workforce in entrepreneurial, management and technical skills.
 Banking services
Providing banking services allows businesses to build credibility, reduce the risk of handling cash and safely storing money.
 Business incubators
One most insightful support services for small businesses is business incubators which provide a nurturing environment to small businesses. These business incubators provide training, marketing assistance, networking and many other facilities to help cultivate the business.
Online freelancing platforms
There are many online platforms where freelancers offer their support services to a business remotely to help grow your business. Companies big and small are leveraging the workforce of freelancers to aid their businesses in several ways and making work flexibility a norm.
These online freelancing platforms are marketplaces where businesses can find and hire individual professionals for supporting their businesses. The support services offered by these contractors have a broad range encompassing the following services:
Proofreading,

Word processing

Tape Transcription

Spreadsheet design

Report writing

Call services

Mail receiving and forwarding

Database management

Bookkeeping, check preparation and billing

Content writing

Online business consultation
 How to start a Support System?
You can offer a wide range of business supporting services. If you are good at writing, you can proofread read, write resumes, articles and reports. If you have expertise in a specific field, you may target your service to that field. Make contacts and communicate with other businesses to let them know that you are available on a contract basis. Therefore, we recommend that you select one or more key market groups to target. By targeting a very specific market area, you can customize your service offerings, marketing efforts, and customer service system to meet the needs of that segment. In any business, a professional image is a crucial element of success. Whether you opt to provide your services by working at home or by choosing a commercial location always present the appearance of being a serious service provider.
Conclusion:
Business support services add value to your business by sparing you from spending your resources and time on pain points. Professional Service providers help stimulate your business development by optimizing business operations and by providing administrative and technical support that covers just the right touch points for your business growth.